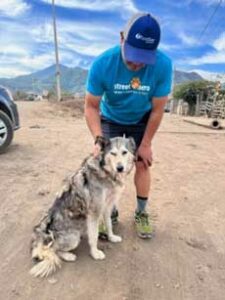 Although Street Dog Hero helps dogs around the world and has volunteers across the United States, our main headquarters are in Bend, Oregon.
910 SE Wilson Ave, Suite A-1
Bend, OR 97702
Street Dog Hero is a 501(c)(3) nonprofit
EIN# 82-0916174
Have a question about one of our programs or a general question/comment? Ask one of our team members by filling out the contact form.