We're focused on giving dogs the lives they deserve. We rescue dogs both locally and around the world, place them into foster homes, provide them with veterinary care and spay/neuter surgery, and adopt them out to loving forever homes.
Our reach is vast. Where there is need, we will find a way to help.
While we provide assistance wherever we're needed, we do focus a great deal of our work in some specific regions for a variety of reasons:
Asia

Meat Trade – Most of the dogs we rescue from Asia are saved from the dog meat trade market. This trade used to be almost entirely unknown to the rest of the world but, thanks to the community of animal rescuers in Asia speaking out against it, everyone's eyes have been opened in recent years.
The conservative estimate suggests that over 30 million dogs are farmed, cruelly housed, traded and brutally slaughtered for human consumption in Asia alone each year. Others are stolen as pets or picked up from the streets but they face the same tragic end result. This trade is most widespread in China, South Korea, Indonesia, Philippines, Thailand, Laos, Cambodia, and Vietnam.
Street Dog Hero joined in the fight to put an end to this barbaric practice by providing our support to our animal rescue partners in China and South Korea who are there first-hand saving dogs from this trade industry. We raise awareness for these rescues and we work with them to bring the dogs they rescue to the United States where they can be placed into loving homes and leave their horrific pasts behind them.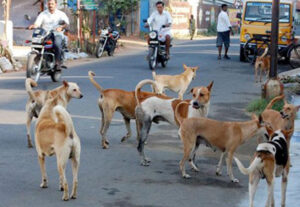 Largest Street Dog Population – India has the largest Street Dog population on Earth, totalling around 62 million. Street Dog Hero rescues dogs from India when possible because, no matter how out of control the population is, removing even one dog helps that population and makes all the difference for that dog.
Middle East
War Dogs– Most of our rescued dogs from the Middle East come from war torn countries. The number of dogs left homeless – and worse – by war is truly heartbreaking and they are generally never mentioned in the news. The mistreatment of stray dogs in these areas is very common and abuse and killing of dogs living on the street is seen as the norm, even when done so by municipalities. As part of the learned culture in some of these countries, dogs are shunned and viewed as unclean and dangerous pests.
But the street dog crisis in these countries is not only created by the people living there. Even American war dogs are purposely left behind after war to face these inhumane conditions. To this day the US Department of Defense classifies dogs being taken to war as equipment, meaning that many are either euthanized or simply left behind when troops are pulled out. They are abandoned to become street dogs and fend for themselves or to face fates even more horrifying.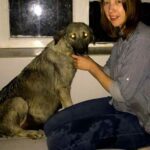 Street Dog Hero works to rescue dogs from areas devastated by war and give them the peaceful and loving homes they deserve. One dog we've been able to give that to is Zoey. Zoey was rescued in Afghanistan. She was pregnant and living outside the gate of a compound that was bombed. She was rescued from the aftermath of the bombing and gave birth to 10 puppies.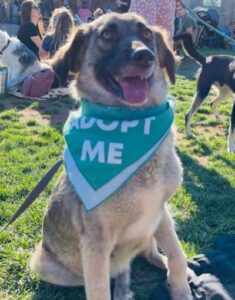 Zoey made her way to Street Dog Hero and is now loved by her family here in Oregon. We hope to give more dogs from the Middle East the second chance that Zoey got.
Latin America

Limited Resources – The increasing population of street dogs in Latin American countries is alarming and, because of this, most of the dogs we rescue are from this region – more specifically, Mexico. Mexico has the highest number of street dogs in all of Latin America, with more than 18 million countrywide. Stray dogs in Mexico are generally not treated very well and most dogs we encounter there avoid human contact as a result of the abuse they've faced in their life on the street.
The primary reason for the staggering number of street dogs in Mexico is that there are little to no resources or access to sterilization services. Without spay and neuter services, dogs are constantly reproducing and new litters of puppies are being born on the street every day. A secondary factor of this overpopulation and the reason why we see such horrible treatment of these dogs is the lack of humane education.
In order to combat both of these factors simultaneously, we work with our Mexican rescue partners to host free spay and neuter clinics in some of the lowest-resourced areas of Mexico. We not only spay and neuter hundreds of dogs (and cats) each day during these clinics to target the root of the issue, but we also focus on educating these communities about why we're there during these clinics as well. We talk with children, pet owners, and people living among street dogs about the importance of spay/neuter and other standard veterinary care and we show them what wonderful companions dogs can be when given proper care and love.
We also sponsor the creation of murals in these communities demonstrating the human-animal bond and depicting animals as a part of the family rather than pests living on the streets. And, of course, with the help of our rescue partners we rescue as many dogs from the streets of Mexico as possible and find them loving homes where they can experience all the great things in life that they deserve.
United States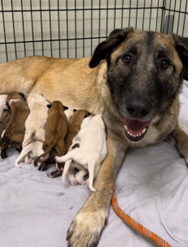 While Street Dog Hero has always offered assistance to our local rescue partners in addition to our international partners, we have begun to dedicate more of our resources to local assistance in recent years due to the unprecedented crisis animal shelters and rescues have been facing in the US. Due to the job insecurity, housing instability, staffing challenges, and economic downturn brought on by the pandemic, animal shelters and rescues in the US have faced record-high numbers of animal intakes and record-low numbers of adoptions.
In January of 2022 it was estimated by Best Friends Animal Society that around 100,000 more dogs and cats were in shelters and rescues waiting to be placed into homes than at that time the previous year. And the problem has only grown from there. Many shelters are having to make euthanasia decisions based on space for the first time in decades and dogs especially are being euthanized in numbers we haven't seen in the US in a very long time. The only way out of this crisis is for everyone to do their part and Street Dog Hero is dedicated to doing ours.
We have increased our intakes from our domestic shelter and rescue partners and we are focused on adding more partners in the areas that have the most need in the US right now such as Texas, California, rural pockets of the Midwest, and Southern states. We will continue to fight for dogs that need us most both internationally and locally.
Mexico:
Cabo
San Jose Del Cabo
LaPaz
Pescadero
Ciudad Constitución
Puerto Vallarta
Sayulita
Tepic
San Pancho
Guadalajara
Ajijic
Mexico:
Cancun
Tulum
Vincente
Puerto Morelos
Chetumal
Bacalar
Merida
Mazatlán
Mexico City
Hermosillo
United States:
Texas
California
Oregon
Ohio
Louisiana
Arizona
Oklahoma
US Territories:
Guam
Saipan
North America Countries :
Puerto Rico
BVI's
St. Croix
St. Thomas
Exuma, Bahamas
Costa Rica
Asia:
South Korea
China
India
Europe:
Armenia
Albania
Romania
Middle East:
Afghanistan