Other Ways to Support Street Dog Hero
Amazon Wish List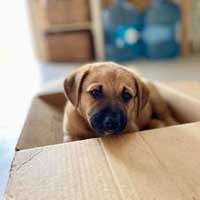 You can support SDH with just a few clicks! Purchase gifts from Amazon to help street dogs.
Shop our wish list here!
Bottle Drop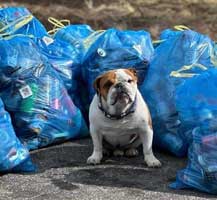 Did you know that you can help street dogs by collecting the cans and plastic bottles you use in your daily life? You can thanks to Bottle Drop Gives! All you have to do is get our special blue bags from SDH, collect your cans and bottles, and drop them at your nearest drop location! For every bag you drop, SDH receives $6! To participate in this ongoing fundraising opportunity, email Becca, our Events Manager at becca@streetdoghero.org.
Shop at Fred Meyer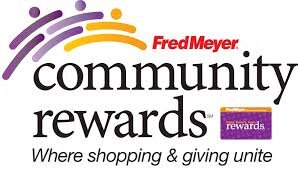 Link your Shopper's Card and Fred Meyer will donate on your behalf.
This program makes fundraising easy by donating based on the shopping you do every day. Once you link your Card to SDH, all you have to do is shop at Fred Meyer and swipe your Shopper's Card. Click the button below and log into your Fred Meyer account. Search for Street Dog Hero either by name or KQ067 and then click Enroll. New users will need to create an account which requires some basic information, a valid email address and a rewards card.
Make a Planned Gift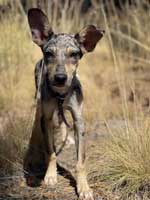 By making a gift to Street Dog Hero through your will, trust or other financial plan, you'll not only save lives today, you'll ensure a bright, safe future for generations of dogs to come.
And the benefits to you and your loved ones are hardly insignificant. Planned gifts can reduce income tax and offer substantial tax savings on appreciated properties and securities. Indeed, planned giving is a win for everyone — the animals, your family and you.
Donate your vehicle to Street Dog Hero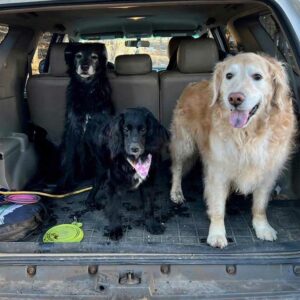 Donate your car, truck, boat, trailer or other vehicle to Street Dog Hero and you'll receive a tax write-off. You'll be getting rid of a vehicle taking up space in your garage or driveway and avoiding costly repairs and the headache and hassle of selling a vehicle. It's an all-around winning scenario.
In addition to your car, here is a list of other vehicles that you may also donate. Note, a vehicle must have been purchased for personal use, as opposed to a vehicle held for resale to customers.
Car
Truck
Boat
Motorcycle
Trailer
Motor home or RV
Airplane
ATV
Watercraft
How does a vehicle donation benefit street dogs?
By making a vehicle donation, you will be supporting street dogs in need. The money from the sale of your vehicle will go towards funding dog rescue work, spay and neuter surgeries, and educational work that Street Dog Hero does.
Car donation tax deduction
After you donate your car to us, you will receive a car donation tax write-off for your charitable contribution to Street Dog Hero, a nonprofit 501(c)(3) animal organization.
How to donate your vehicle
Street Dog Hero collaborates with our trusted vehicle donation partner, CARS™, to make the process of donating your car quick, simple and painless.
Click here to get started
By clicking the above link you will be taken to a page that details the simple process for donating a vehicle. First, you will call CARS directly at 888-99-BF-PET (888-992-3738) or fill out their online form. CARS will arrange for free pickup of vehicle within 24-48 hours of your car, boat or other vehicle. There is no cost to you. Your vehicle can be picked up from your home, office or even a repair shop.
Charitable contribution receipt
In exchange for your vehicle and signed title, the tow company will give you a pick-up receipt for your records. After your vehicle is sold, CARS will provide you with a tax receipt. If your car is sold for more than $500, in addition to the tax receipt, CARS will supply you with an IRS 1098-C form.
Donate through Roundup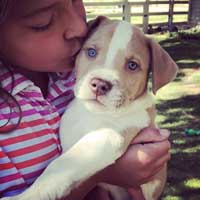 DONATE YOUR CHANGE TO BE THE CHANGE
Learn how you can round every day purchases you make with your debit or credit card and donate the change to SDH.
Donate Stocks, Bonds or Mutual Funds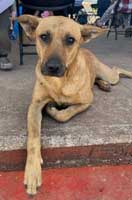 Donate appreciated stock, bonds or mutual funds to save even more lives.
A donation of stock is a powerful and easy way to support Street Dog Hero and receive a significant tax break from the IRS. You will not pay capital gains tax on the securities you donate and you will receive an immediate tax deduction for the fair market value on the date of transfer. As always, we recommend that you consult your tax or financial professional for advice before making charitable donations.
On Social Media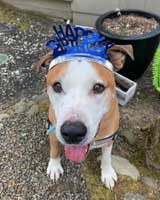 Make a difference for street dogs by fundraising on social media. When you create a fundraiser, you're not only honoring the memory of a beloved pet or person or celebrating someone, you're spreading the word and getting others involved in this important work.