The Street Dog Hero Story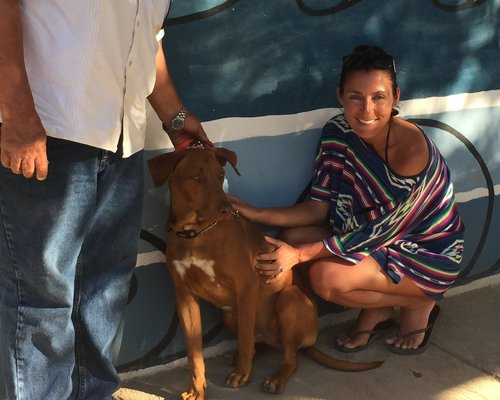 Marianne's first rescue, Trece.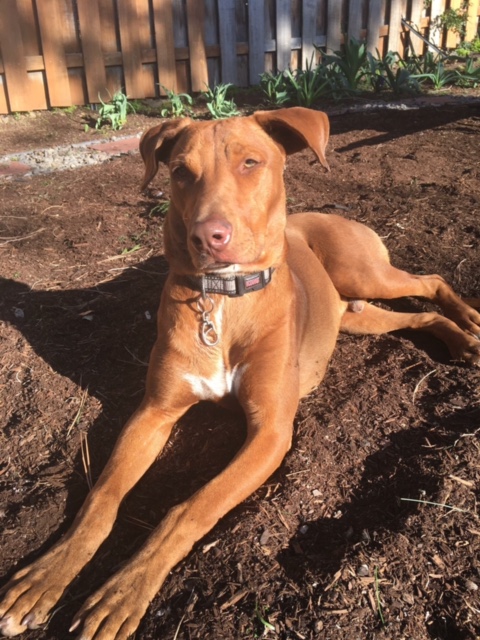 In March 2017, Marianne Cox achieved one of her lifelong dreams. An avid traveler with a love for animals, Marianne and her family would always leave their trips to foreign countries feeling disheartened at the number of stray dogs living in the streets. Marianne knew she could do more, and she vowed to one day "save one of those street dogs." Little did she realize, her passion to save a single dog would rapidly take off to change the lives of hundreds of street dogs desperately in need of help.
With no prior experience of running a nonprofit, Marianne established Street Dog Hero (SDH), a 501(c)(3) non-profit charity based out of Bend, Oregon. Over her family's spring break vacation to Sayulita, Mexico, Marianne contacted a local organization and made arrangements to bring her first street dog back home with her. On March 30th, 2017, the Cox family flew Trece, a Vizsla mix deemed a pest in the community and who was in danger of being poisoned, from Sayulita, Mexico to Oregon. Within three days, they were able to find Trece (now KC) a permanent home in Bend.
Since then, Street Dog Hero has been able to fly hundreds of dogs from around the globe to loving homes in the Pacific Northwest. By focusing her rescue efforts on dogs living outside of the United States, Marianne seeks to fill a void in rescue operations. Street Dog Hero has saved dogs from Mexico, India, Puerto Rico, the Virgin Islands, China, South Korea, Albania as well as dogs from overcrowded shelters in Texas, Ohio, and California – and our reach and impact are growing every day.
Community Tribute
"It's seldom you meet someone with genuine commitment to a cause. Donating your resources is one thing, but giving of your time is something many of us think we want to do but seldom actually act upon. When I met Marianne it was clear that helping dogs was her passion. She had energy and an idea, a new vision for how to accomplish this in some of the most poverty stricken areas she had seen. She took her passion and energy and, without a lot of knowledge of the process, created Street Dog Hero which is now helping thousands of dogs all over the world. This is a labor of pure love for Marianne and her team. They aren't just rescuing dogs but they are curbing the problem by holding spay/neuter clinics in areas where this has never been done. They are spaying/neutering hundreds of dogs per day and rehoming many in the process.
A true hero is someone who gives of themself with no strings attached. No thought for personal gain, only focus on the mission. I watched Marianne work tirelessly to create this organization. She didn't need to, she had a family to raise and plenty of other irons in the fire. That didn't matter to her, she soldiered on to create something we, as residents of Bend, should be proud of. One of the most effective street dog rescue organizations out there. A positive organization to donate your time and resources, a place where your kids can learn about responsible pet ownership, a place where so many people get to make a difference as easily as flying home from vacation with a puppy in tow. I'm proud to support Marianne and this organization and I'm grateful to live in Bend where we, as a community, foster and embrace this type of change."
– Ronda Fitton, President / Designer at Cascade Design Center and Street Dog Hero's very first foster!