"I can't do everything, but I can do something"
Street Dog Hero relies on the dedication of dog lovers to save and transform lives. And there are so many ways you can help as a Street Dog Hero volunteer! We have opportunities ranging from hands-on care for the dogs, volunteering at events, letting a dog tag along for your flight back into the US, assisting with administration needs, and much more. Regardless of how you choose to help, you'll make a real difference in the lives of street dogs and meet other dog lovers along the way!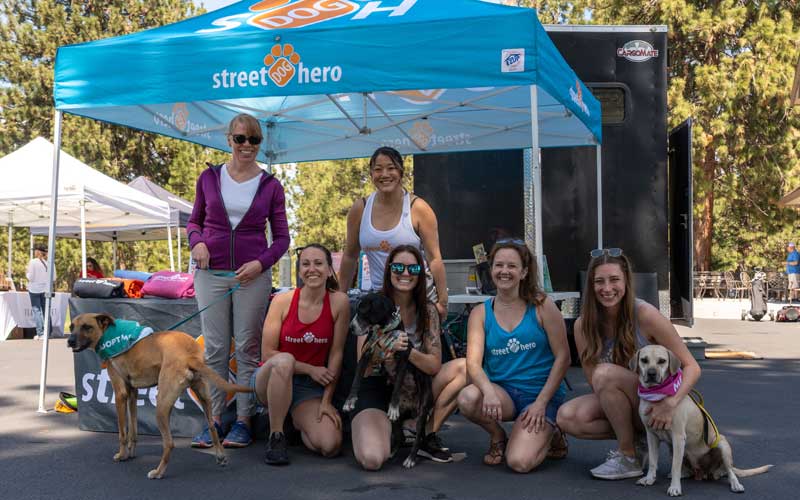 Volunteer at an Event
Street Dog Hero hosts large and small events across Oregon and our event volunteers make them a success! Check out our events calendar to see what's coming and near you.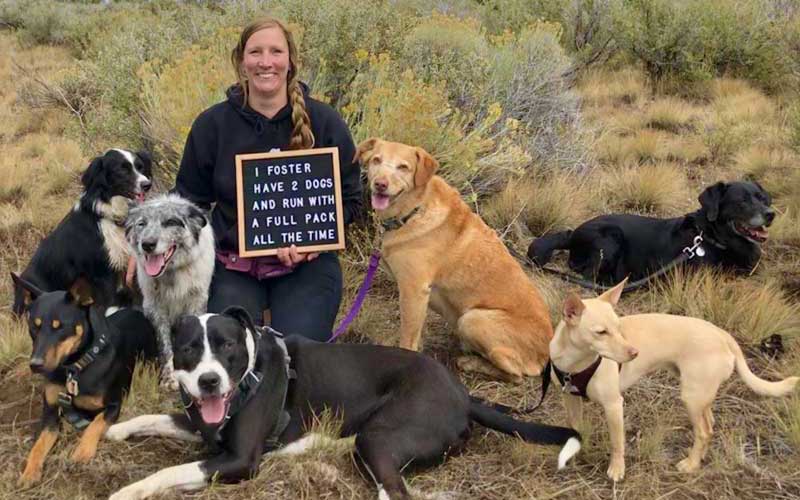 Become a Foster Parent
Quite simply, without fosters, we can't save lives. Opening up your home to a foster dog saves lives and it frees up space for another dog to be rescued. Fostering a dog may be short term, but the results are long lasting. Learn more and apply to foster here!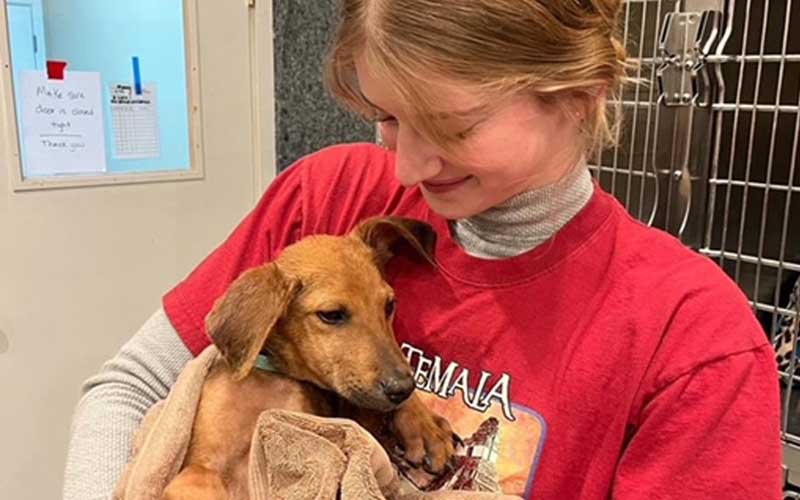 Care for the Dogs On-Site
While we are a foster-based rescue, we do temporarily house dogs and puppies on-site at our Street Dog Hero facility while they undergo quarantine, receive veterinary care, or hang out in between foster homes. Volunteers are a critical part of providing them with the daily care they need while they're here! These volunteers assist with daily cleaning, feeding, exercising, socializing, and more for the dogs calling Street Dog Hero their temporary home!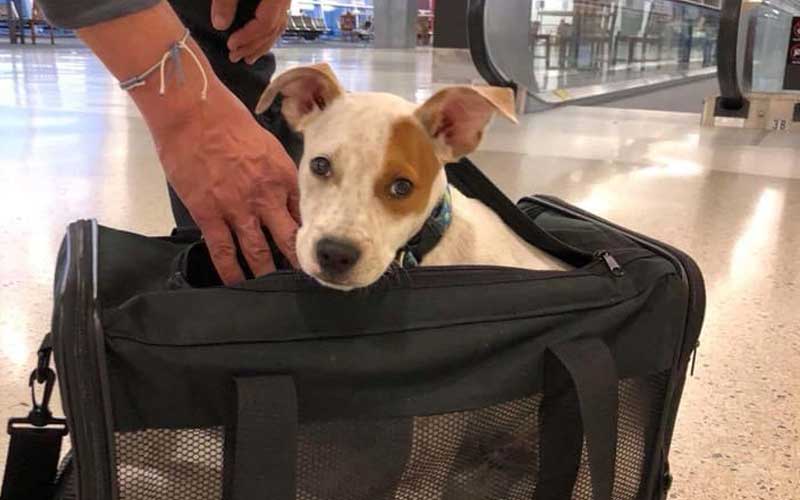 Become a Volunteer Dog Transporter
Our transport volunteers get our rescued dogs where they need to go! They drive them to their foster families or to their forever homes. Dog transport could be from high-volume intake shelters in various states and also from airports such as PDX, LAX, SFO and SEA. So you don't have to be a local to be a transport volunteer!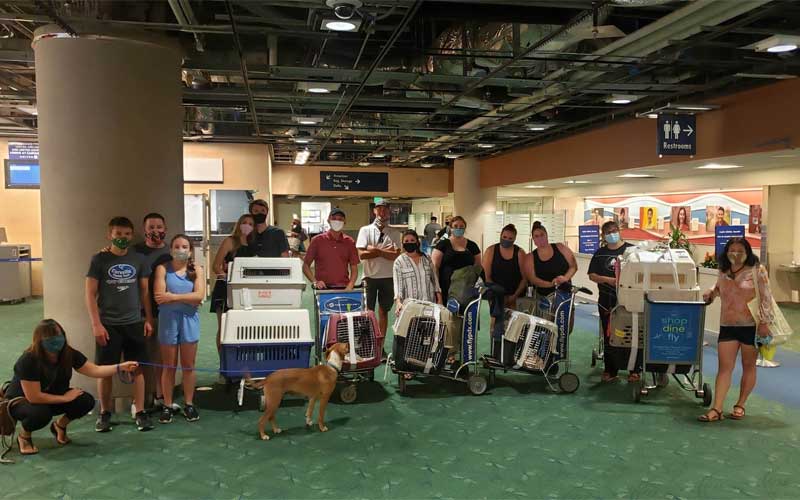 Be a Flight Angel
Even a beach vacation, or any trip, can become an opportunity to save a street dog's life. The next time you plan to visit a destination like Cabo San Lucas, Guadalajara, South Korea, or many other amazing destinations – you may be able to help escort a street dog to their forever home at no cost to you! There is no work or expense involved on your part. We handle all of the arrangements – you just show up at the airport and present documents at customs when you enter the United States. Someone will meet you when you land at your final destination and your flight buddy will be on their way to a better life! The feeling of saving a life is priceless! Email our Intake Manager, Jaymie, at jaymie@streetdoghero.org to become a Flight Angel!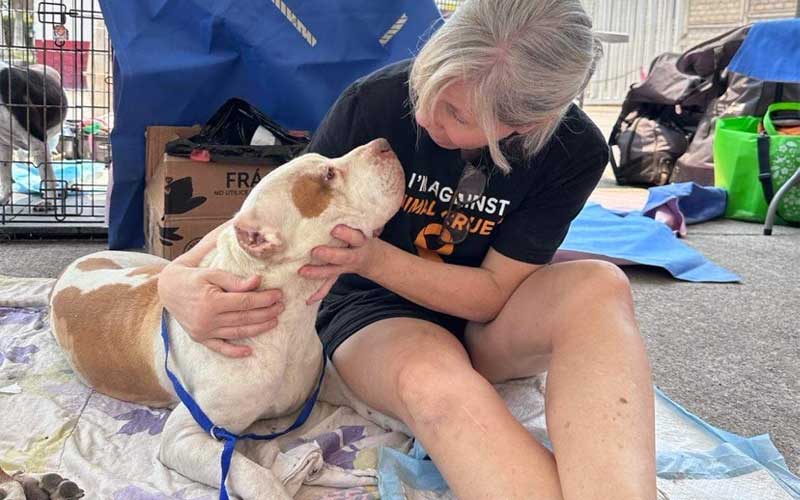 Join Us for a Clinic
Our local and international clinics get to the root of the overpopulation crisis by spaying and neutering hundreds of dogs per clinic that would otherwise contribute to this epidemic. And these clinics wouldn't be possible without the hardworking volunteers who work them! Volunteering at a clinic is hard and sometimes dirty work but it is one of the most impactful ways you give your time to dogs in need! If you're interested in volunteering at a Local Clinic apply to become a volunteer using the link above! If you're interested in joining us abroad for an International Clinic, submit an interest form here.
We can't grow and rescue more pets if we don't have your help making people aware of what we are doing in the rescue world. There are many ways to help us spread the word about Street Dog Hero:
Like us on Facebook and follow us on Instagram
Share our posts and encourage others to follow us
Tell friends and family about us when they mention needing a furry friend