Street Dog Hero Board of Directors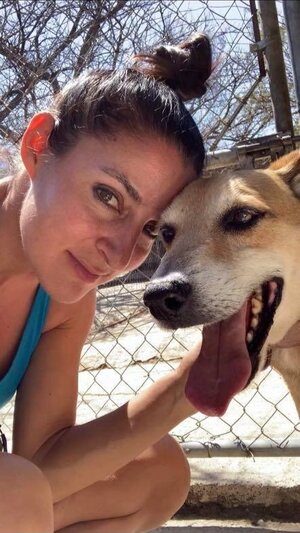 Marianne Cox, Founder
Marianne has always been surrounded by animals and is always the first to stop what she's doing to help or rescue anything. After her first trip to Mexico while in college the sight of street dogs stayed with her and she dreamed of one day saving at least one of them. Twenty years later her dream became reality when she decided to not only save one, but thousands and started her own international rescue. She lives in Bend, Oregon with her husband Chris, two kids Bella & Colton and their 4 dogs and a cat – she has adopted one of her rescues and we're sure this number will go up….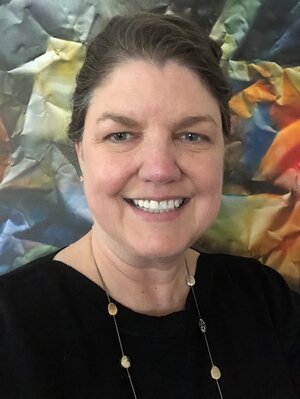 Heidi Evans, Nike Human Resources, Member of the Board
Heidi Evans is a Human Resources professional and a former practicing attorney. She lives in Portland with her husband, son, rescue dog, and two rescue cats. There has been a four-legged family member in her family for as long as she can remember. She enjoys their companionship, energy, and love. In the Evans's family animals are not just pets, they are family members, and Heidi knows her place in the family: in case of an emergency, the animals and her son will be rescued first, and then her husband will ask, "Where's Mom?" In fact, Heidi and Dean's second rescue dog was name after her Mom who whole-heartedly approved knowing the honor this was. Heidi has a law degree from University of Oregon and is a non-practicing attorney and member of the Oregon and Washington Bars. She is studying for her LLM in Transnational Law and works full-time in Human Resources at Nike. She and her family love to travel (she has traveled to over twenty countries) and to explore the outdoors in the Pacific Northwest.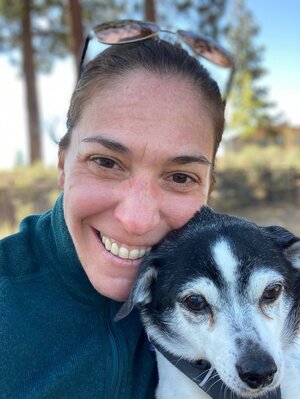 Vita Scaglione, Ruffwear Int'l Territory Manager, Member of the Board
Vita moved to Bend in March 2019 after wrapping up an eighteen-year career as a Division I, Collegiate Rowing Coach/Recruiter. Growing up on 5 acres in Southeast Michigan, Vita's family was the home to a host of rescue animals including: cats, dogs, chickens, rabbits, birds, and guinea pigs. Her parents taught her the gift of rescuing animals in need when they adopted her first dog, Chili, a sweet little mutt who had been abandoned in a home for days following a home foreclosure. Life without a dog is significantly less enriching, and in December 2006 Vita adopted a Hurricane Katrina rescue, named Tucker. Tucker became her companion and coaching co-pilot for the next 12 years – traveling with her from the University of Michigan in Ann Arbor, MI to Oregon State University in Corvallis, OR. Tucker was a beautiful reminder of the power and beauty of kindness and second-chances. Today, Vita serves as one of two International Territory Managers at Ruffwear, Inc. where she has the privilege to partner and liaise with distributors, dog lovers, enthusiasts, and novices from around the world. Vita graduated with a B.S in Biology from the University of Michigan and an MBA in Innovation Management from Oregon State University. She, and the family pups, Coco and Lucky, split their time between Bend and Corvallis where her partner, Jeannine and her two step-children, Kathryn and Elena live and work.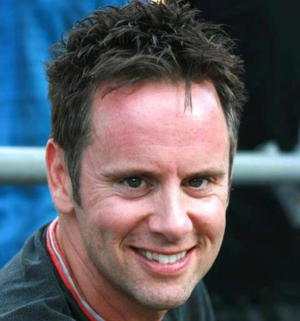 Jason Warner, RecruitingDash Founder and CEO, Member of the Board
Jason Warner is the founder and CEO of RecruitingDash, a SaaS software company headquartered in Bend, Oregon. He has nearly two decades of corporate recruiting, talent management, and executive leadership experience at some of the world's fastest growing and most innovative companies such as Google and Starbucks. Jason has also been chronicled in the New York Times and featured in the National Best Selling book Mavericks at Work. He has been a keynote speaker at leading Human Resources and Recruiting Industry Conferences such as ER Expo and The Recruiting Conference. He graduated cum laude from the University of Washington School of Business with a focus on HR and Marketing. When he's not working, you will find Jason in the mountains, preferably on a mountain bike or a snowboard, and sometimes with his Retriever, Oliver.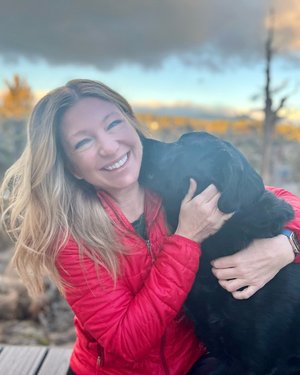 Kelsey Lewis, Arrow Advisory, CPA, CDFA, Member of the Board
Kelsey is a native Oregonian and lover of nature, animals, and numbers! She is a CPA in her "day job" and has a solo practice working with small businesses and individuals in tax and strategic planning. Most days you can find her working from her backyard office with either her dog or bunny (or both) by her side. As a finance major from University of Oregon and accounting major from Portland State University, Kelsey is comfortable knowing that most days will be filled with spreadsheets or financial statements.
Outside of work, you will typically find Kelsey, her spouse Ryan, and two kids taking advantage of all that Bend has to offer – skiing, cycling, walking the trails. Or perhaps tucked in a gym watching youth basketball. Coming to Bend in 2020 was such a gift to this family and they quickly learned that every day can be enjoyed outdoors!
Kelsey joined Street Dog Hero as the new Treasurer in 2022. She was drawn to the board after seeing their mission in action at a SDH event. Kelsey sees her contribution to the board being a way to help others experience the true joy of pet ownership and engage on a deeper level with the Bend community.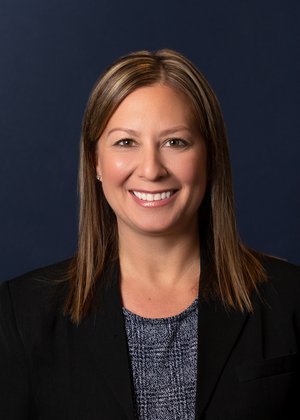 Jessica Morgan, Attorney and Partner at Tonkon Torp LLP, Member of the Board
Jessica is an attorney and partner at Tonkon Torp LLP and Co-Chair of its Business Department. Her practice is focused on regulatory compliance, securities, general corporate law, and assisting on regulatory matters. Jessica has served on numerous nonprofit boards and has helped in the formation and board governance of several nonprofits in Oregon. She has a passion for helping others make the world a better place through nonprofit efforts.
Jessica is a member of the PSU Impact Ventures Investment Committee and assists PSU MBA students with their investing program. She also coaches the La Salle High School cheerleading team. She and her husband keep busy raising their two children and operating their car rally event business, the Gambler 500. They have two pups at home, Josey and Tinkerbell, as well as a cat that keeps both dogs in line.
Jessica is a great admirer of Street Dog Hero and the substantial impact it has on dog overpopulation around the world. She is thrilled to be able to help support these efforts and to work along the organization promoting more participation and awareness of dog over-population issues. Dogs have been a vital part of Jessica's life and she looks forward to playing a part in providing better lives to the organization's rescues – and seeing the overwhelming joy dogs bring to people's lives.