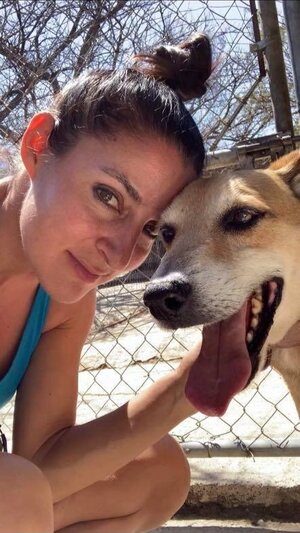 Marianne Cox, Founder
Marianne has always been surrounded by animals and is always the first to stop what she's doing to help or rescue anything. After her first trip to Mexico while in college the sight of street dogs stayed with her and she dreamed of one day saving at least one of them. Twenty years later her dream became reality when she decided to not only save one, but thousands and started her own international rescue. She lives in Bend, Oregon with her husband Chris, two kids Bella & Colton and their 4 dogs and a cat – she has adopted one of her rescues and we're sure this number will go up….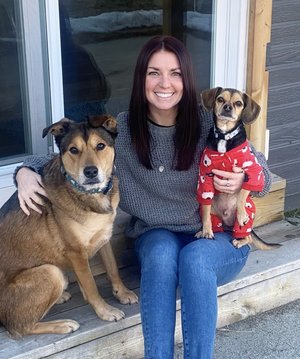 Kristen Elrod, Executive Director
Kristen is originally from Newnan, GA, and began her animal welfare career in Nashville, TN. She started her career in law, but her lifelong passion for animals led her to change course and dive into animal rescue. Kristen has served in a variety of roles in animal shelters, rescues, and foundations over the years and is thrilled to put her experiences and passion to work as Executive Director at Street Dog Hero! She most recently moved from Wenatchee, WA, to Bend with her partner, Kennedy, and their four, beloved fur kiddos – Cooper, Moby, Moony, and Winnifred. When she's not working with animals, she is enjoying all of the outdoor activities that the PNW has to offer with her dogs! Kristen is dedicated to the mission of Street Dog Hero and is excited to be a part of this team working to save even more dogs!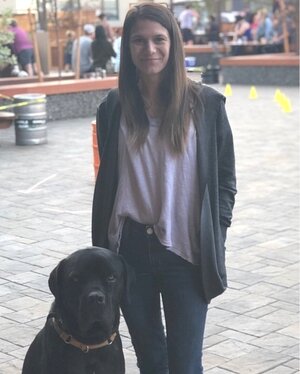 Jaymie Friesner, Medical Program & INTAKE Manager
Jaymie was born and raised in Bend. She has always had a compassionate heart for animals but her love of dogs really flourished when her grandpa surprised her with her first dog on Valentine's Day at 4 years old. Jaymie has always been an avid foster for different rescues around the U.S and was an adoption coordinator at a local shelter for 3 years before moving into shelter medicine. Jaymie now works as a veterinary assistant at Bend Veterinary Clinic and is sure to participate in spay and neuter clinics near and far. Jaymie resides in Bend with her husband, 2 kids, 5 dogs and their menagerie of pets.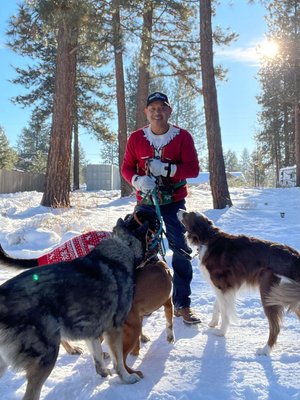 Manny Ramos, Adoptions Program Manager
Also known as the "Adoptions Guy", Manny has been passionate about saving and rescuing animals from an early age. Having had many dogs since his childhood, Manny says he cannot imagine life with a dog companion, or four! Also a longtime advocate for animal welfare and promoting shelter/rescue adoption, Manny has always found himself wanting to be around animals, especially dogs. Manny and his family reside in Bend where they enjoy various outdoor activities that include their animals. Manny and his family, wife Kari and their teenage son Jakobi, have worked as shelter volunteers for more 20 yrs in Washington State, and they also have fostered several dozen rescue pups for SDH and another local rescue in Central Oregon. They share their home in the woods with 4 rescue pups and 3 rescue mustang horses, a few chickens and the occasional pig or two.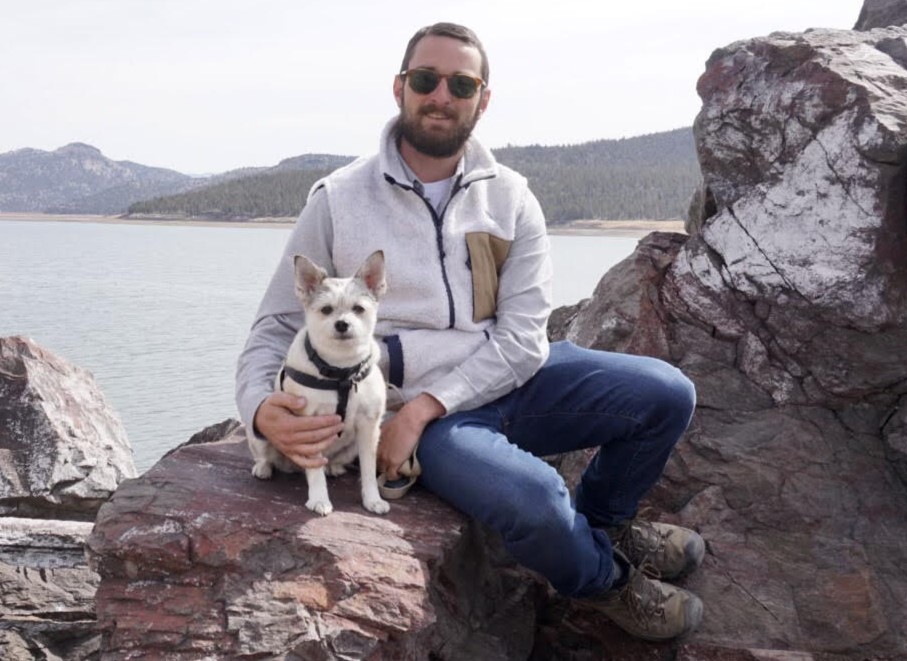 cory cerussi, DEVELOPMENT & Events Manager
Cory brings nearly a decade of fundraising, campaign, and management experience to Street Dog Hero. As Development and Events Manager, Cory will advance the mission of Street Dog Hero through collaboration with local partners and generous neighbors, allowing us to save more lives and bring more joy to families in Oregon. Cory moved to Central Oregon with his partner, Alexandra, in 2021. When he's not working, he can be found on the frisbee field at Pine Nursery or exploring Bend with his dogs, Piper, Tencha, and Winnie (2 are SDH alums!). Cory is a dedicated volunteer with Harmony Farm Sanctuary and looks forward to meeting you at an event soon!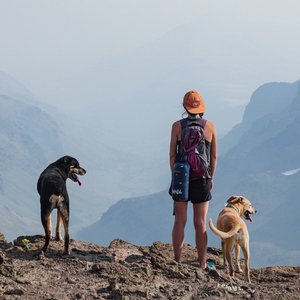 Kelli Delperdang, Marketing & Communications Manager
Ever since she was little, Kelli has been a huge dog lover and an advocate for animals. Whether it's pulling off the side of the road to rescue a lost dog or saving food scraps on vacation to feed stray dogs, helping animals is something that she has always been passionate about. Prior to joining Street Dog Hero, Kelli spent eight years working in marketing for brands such as Radio Disney, Hydro Flask and Rumpl. She moved to Bend in 2016 where she now lives with her husband and three dogs, Moose, Riley and Westy. When she's not working, you can usually find her surfing on the coast, hiking, backpacking or trail running.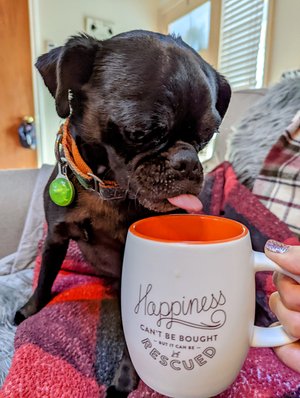 Sayaka Komori, Systems & Information Manager
Sayaka was born and raised in Japan where pet adoption is not as widespread as it is here. But after coming to the US for school, her love of dogs was cemented forever when she fell for and rescued a Boston Terrier named Otis. Otis became the first of many rescue dogs for her, and helped motivate her to make saving dogs a big part of her life. In addition to her work with Street Dog Hero, Sayaka has volunteered for a number of rescue organizations in Nebraska, Washington and Oregon. She, her husband and their son live in Bend, Oregon with two rescue dogs of their own, Stella and Joan Miro, and an occasional foster dog or two.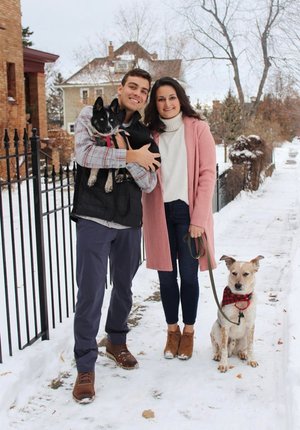 Paige Kidd, FOSTER & VOLUNTEER PROGRAMS MANAGER
Paige's passion for animal welfare started at a young age. Growing up she spent a lot of time volunteering for and visiting different animal shelters and sanctuaries. She and her husband rescued their first dog in 2018 and foster failed with their second dog shortly after. In 2020 Paige, her husband and their two dogs moved from Minnesota to Bend, OR and have loved exploring the beautiful nature in the area. The opportunity to combine her love of writing, animal rescue and to work alongside people who share the same passion to save animals around the world is a dream come true.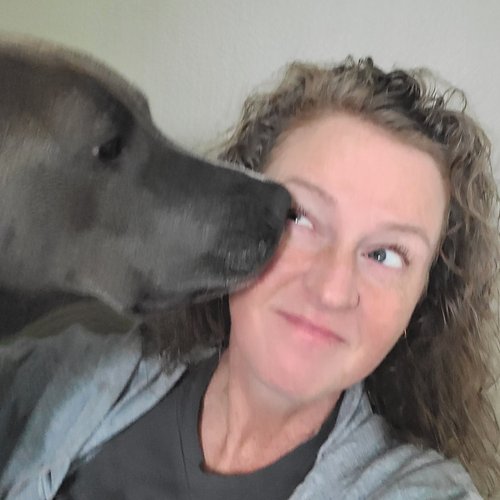 CJ Follette, Portland Regional Coordinator
CJ is born and raised Oregonian with a long history of animal love; as a teen, working at a wildlife rescue and rehab center and spent time living on a family farm and cared for the animals on the property. CJ has volunteered and supported many dog rescue organizations until rescuing her first Mexican street dogs (siblings) in summer of 2020. Since that time, CJ has been focusing her efforts working with Cortez Rescue in Mexico, and Street Dog Hero to bring awareness to issues in spay, neuter, adoption, and rescue around the world.
CJ lives in Gresham, OR with her Husband Allen and their 2 Mexi- Nuggets Rex and Luna-B. With the support of friends and family in the area, there is a revolving door of foster pups in her home.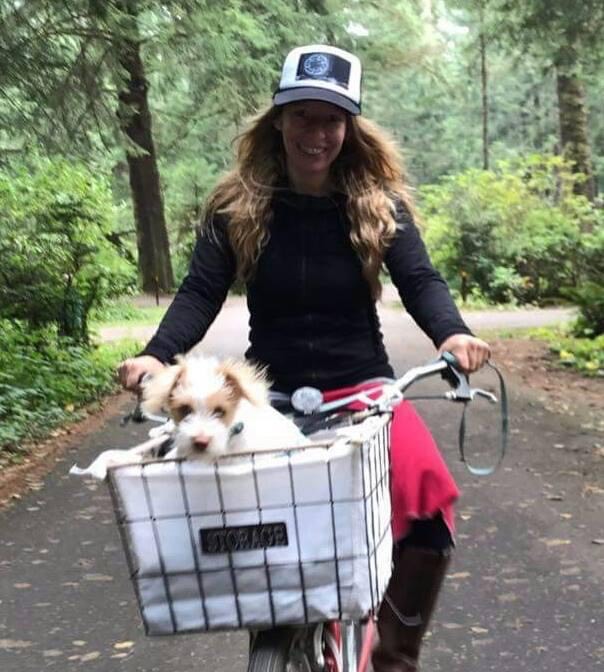 BECKY MCCOY, event Lead & ANIMAL CARE TECHNICIAN
Becky and her family live on a small hobby farm in Central Oregon. She and her family love the outdoors and adventure. She has two rescue dogs, two rescue cats, twelve chickens, three rabbits, and three goats. She hopes to add a pair of rescue donkeys someday. Becky spends her days working as an animal care technician, homeschooling her son, gardening, tending to her barnyard, and occasionally fostering a pup or two.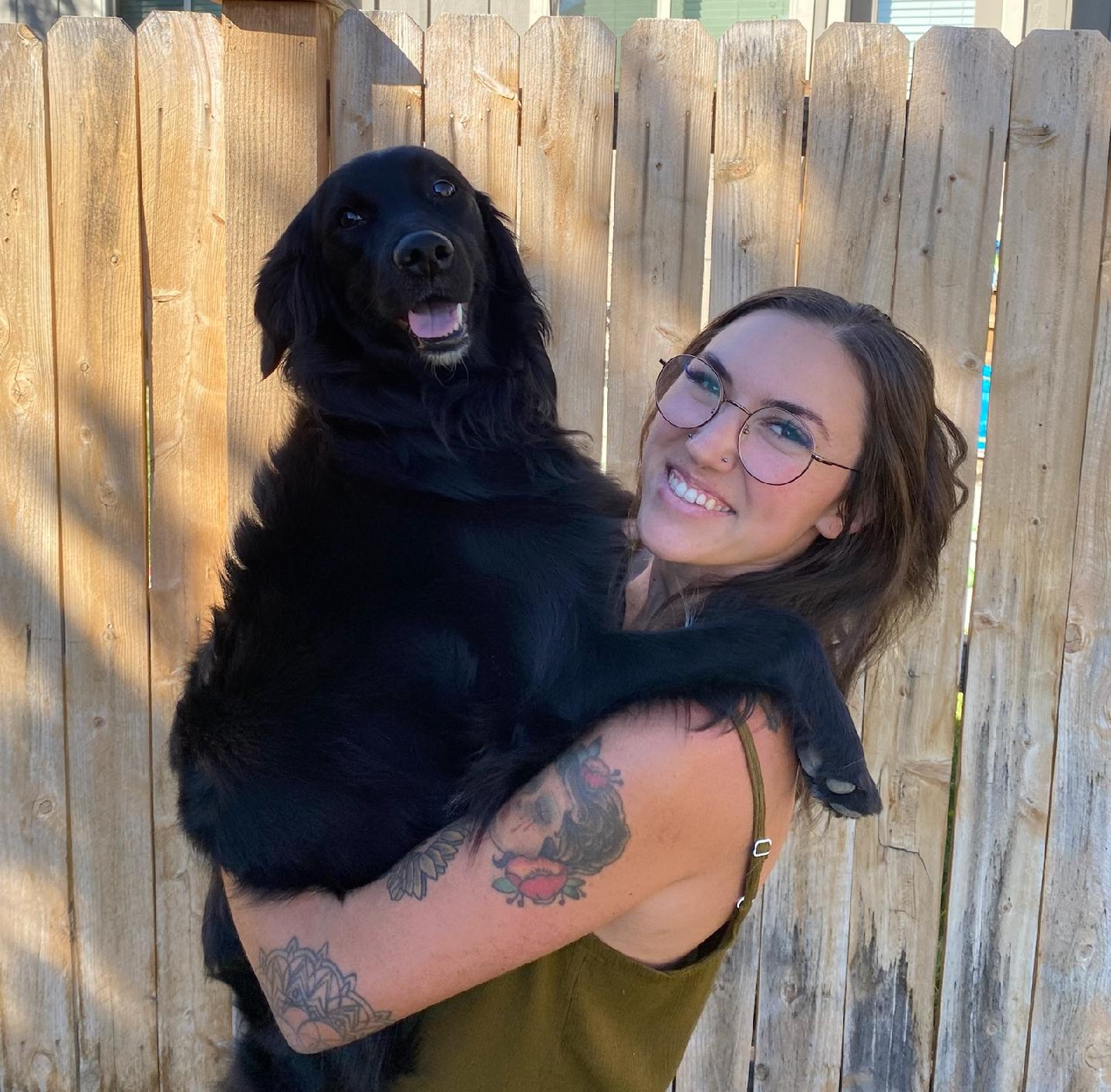 LEAH LUKAS, lead ANIMAL CARE coordinator
Leah was born and raised in Southern California. She is a dedicated dog lover and experienced dog groomer. Since 2015 Leah has been volunteering for dog rescues, helping to save and care for dogs in need. In 2017, Leah became a professional dog groomer in Bend, helping to keep dogs healthy and happy. She is passionate about animal welfare and helping dogs live their best lives possible! When Leah is not at work she is spending time outside with her partner Alex, her son Sage, and her two dogs, Chewie and Shasta.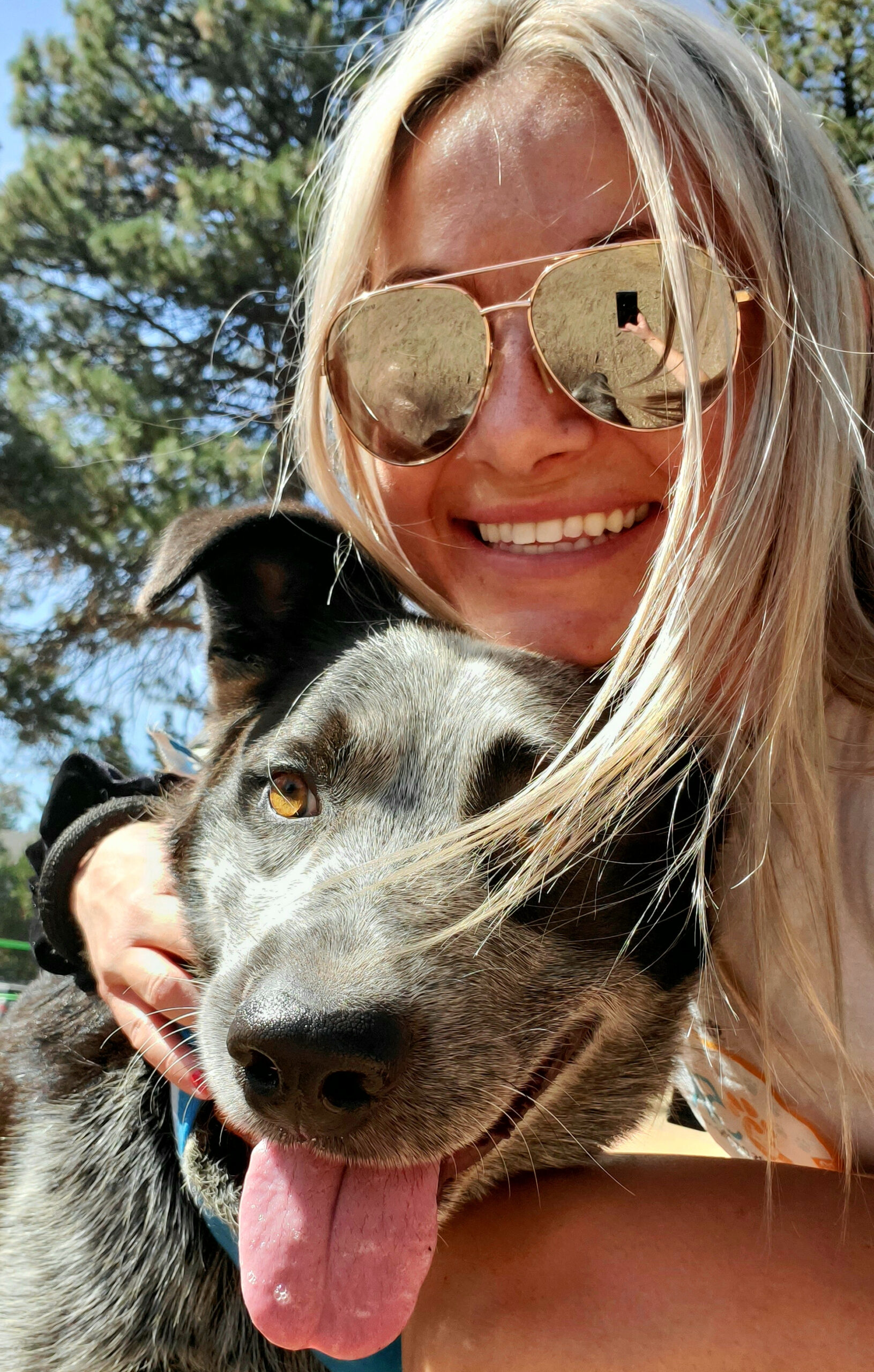 kelsey rosinski, ANIMAL CARE TECHNICIAN
Kelsey was born and raised in New Jersey and moved to the west coast in 2019. After living in California for several years, Kelsey and her partner, Dillon, moved to Bend in 2021 to dive headfirst into PNW adventure. Kelsey left her job as a corporate accountant to follow her passion for animals (specifically her overwhelming love for dogs). Having had dogs most of her life, she has been unable to share her love with a pet since moving due to frequent traveling. Kelsey is thrilled to have the opportunity to make a positive impact on the lives of the animals at Street Dog Hero and soaks in every moment she has with them! Kelsey spends her time working, hiking, paddleboarding, Lagree workouts, traveling and visiting local breweries. She is extremely excited to be part of the SDH team and can't wait to see where her involvement in animal rescue takes her! 
Bill & Ophelia
Bill and Ophelia joined the Street Dog Hero team in 2022. They were adopted from Brightside Animal Center and have been running the show here at SDH ever since! Bill is the self-appointed supervisor of the team and he's not afraid to keep the humans and dogs here in check. Ophelia is always here for emotional support and to keep our laps warm during meetings. Together they make the perfect duo and the SDH team wouldn't be the same without them!