We are working to build a community of youth that are knowledgeable, passionate, and driven to make the world a better place for dogs and communities in need. Here are a few ways you can get your child involved with Street Dog Hero!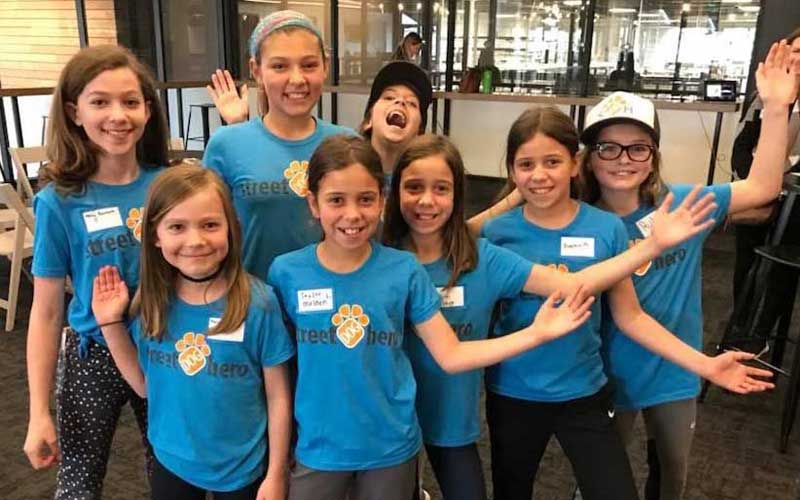 Spring & Summer camps for kids in Bend, OR
A primary piece of our mission is to educate communities, and especially youth, about the importance of the humane treatment of animals. As part of our work to fulfill this goal, we host annual Humane Education Kids' Camps over Spring and Summer Breaks! These camps are not only educational but also a lot of fun! Camps are announced on our website and social media so stay tuned!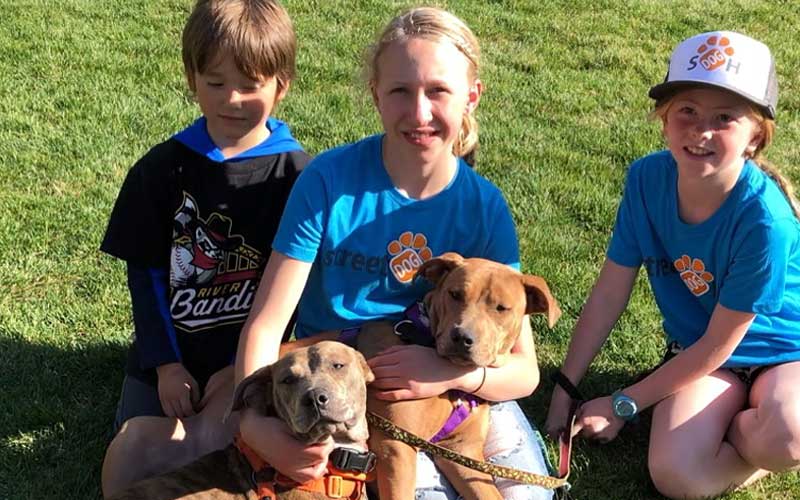 Junior Heroes (ages: 6+)
Street Dog Hero loves to involve the youth in our community in our mission. Our Junior Heroes meet as often as they can to learn all things dogs. We also have youth fundraising events, chances to walk in parades, and so much more. The kids not only learn to give back, they learn all about non-profits, and practice life skills like the following to become successful in their futures: people skills, organizational skills, public speaking skills, management skills – the list goes on! And, oh yeah, it's fun too!
If you have a child 6 and over and they are interested in becoming a Junior Hero, please complete our Youth Waiver and email Paige, our Volunteer Manager, at paige@streetdoghero.org to learn more.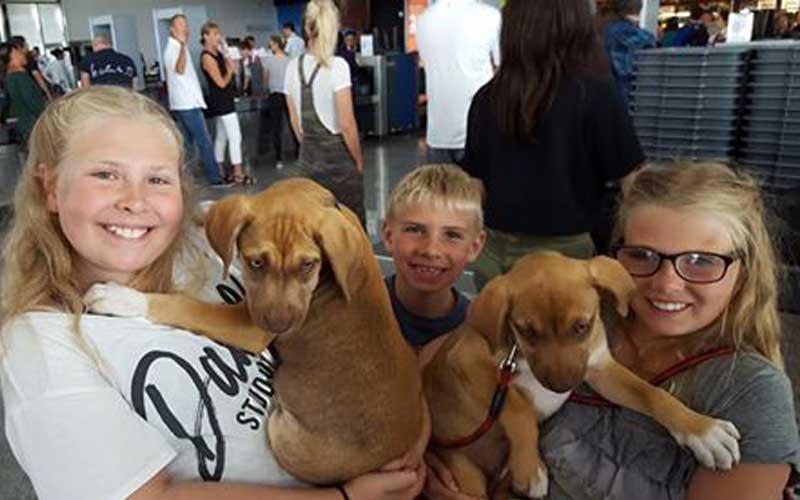 Junior Traveler Opportunities (ages: 10+)
Kids 10+ get the opportunity to join us abroad for our International Spay/Neuter Clinics! These clinics are an incredible way for kids to learn about a wide array of topics including veterinary care, other cultures, and how they can make a meaningful impact. To bring your Junior Traveler along for an International Clinic, submit an interest form here.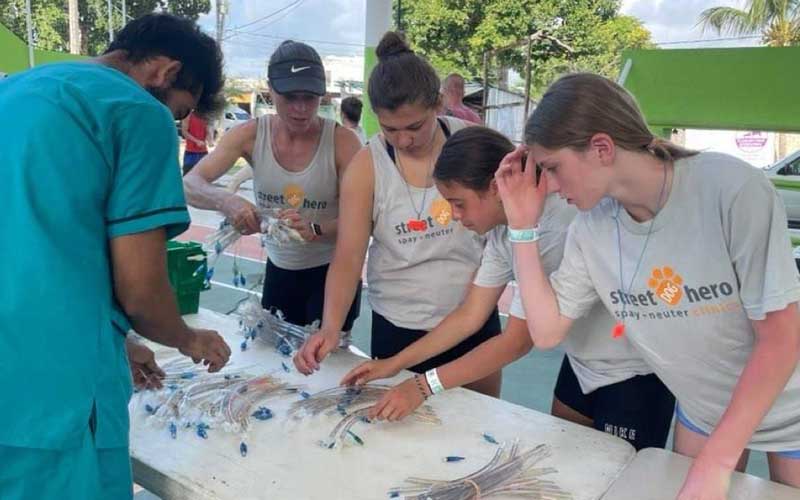 Street Dog Hero Leadership Clubs (ages: High School)
Our Street Dog Hero High School Leadership Clubs are made up of the animal welfare professionals and leaders of the future! These members learn professional skills such as fundraising, advocacy, event management, leadership, and more all while furthering the mission of Street Dog Hero!
Current SDH Leadership Clubs:
● Summit High School
Want to set up your own Street Dog Hero Leadership Club? Email info@streetdoghero.org
Camper Mom Tribute
"My 7-year old son participated in the inaugural SDH spring break camp and we couldn't have been more happy with the experience. In his words "I loved it! I have GOT to do it again this summer." His favorite guest presenter was an animal intuitive that gave him some tips to bond with our new gecko. He was excited to go every day and energized and happy coming home. Becca, the lead teacher, is just the sweetest. We can't wait for the next session!"
– Anne Allen